Each two-page spread corresponds to one day. Because the pages are open dated, you can use your journal on your time, in a way that fits your unique schedule and lifestyle.

The left page has an inspirational dua, and prompts for you to reflect on your day and iman goals.

The right page is a lined space for you to expand upon your reflections and duas.
Add a Ramadan Wishes Gift Box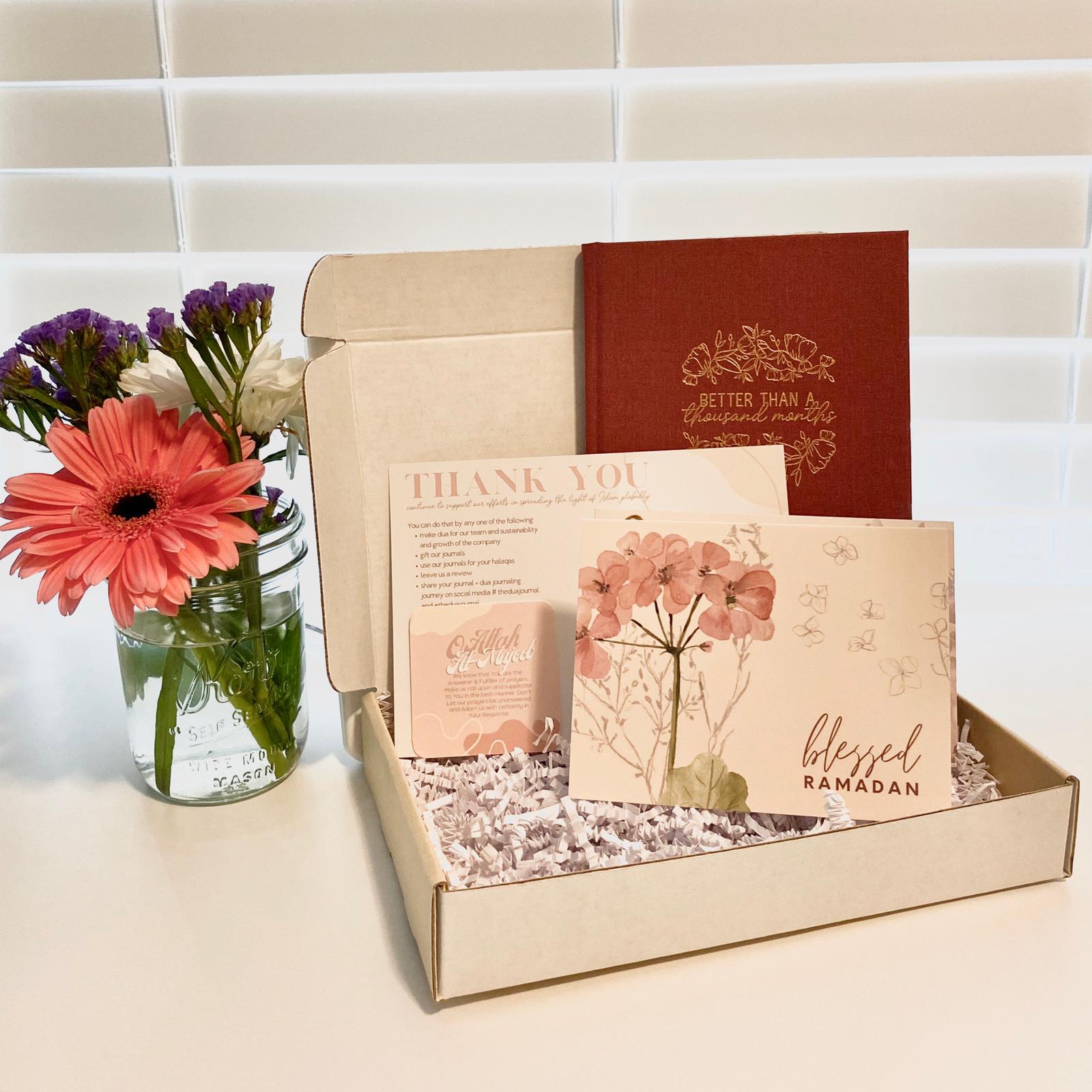 A beautiful floral design "Ramadan Mubarak" box, perfect for making your gift from The Dua Journal even more special, the cherry on top. It works for gift giving before, during, and even after the holy month!
Please note: This product includes a Ramadan Wishes Gift Box to package your order. Journals are sold separately. All other items for decorative purposes only.
Our Commitment to Quality
At The Dua Journal, we stand for empowering Muslim women be their best selves and live their most fulfilled life by taking time out each day for prayer, gratitude and reflection.

It is extremely important to us to provide valuable products to the Muslim community, and we strive for the highest quality in everything we do - from the content inside of each journal to the paper, binding, and cover on the outside.

Here, community comes first, and we hope that this can be a space where we can all, as Muslim women, come to be lifted up and supported, and have our hearts nurtured as we strengthen and grow our relationship with Allah and our faith.